Designed for the most extreme scenarios and environments, a Cunningham Water Protection Cover uses one of the strongest industrial textile materials available.
Made with a combination of natural cotton and man-made polyester gives it improved strength and resistance to rough handling, abrasion and ripping, while at the same time being waterproof and retaining the breathability of 100% cotton canvas.
Waterproof industrial covers for oil & gas industry applications
Cunningham specialises in designing waterproof industrial covers to protect products in oil and gas industry applications. Our tarpaulins are 100% waterproof yet are breathable due to the engineered polyurethane coating to protect against the elements, allowing moisture out through the fabric without allowing moisture in. These custom fit covers are anti-condensation and help prevent corrosion, mold and mildew without scratching or damaging your product.
Made to the highest international standards and put through rigorous testing, a Cunningham cover is made to las
Tarpaulins made to give year round protection
Get a quotation for your cover
Call us now on +44 (0)28 7964 2638 and talk to our skilled and experienced staff. We'd be delighted to hear from you and will do our best to help. If you want a price quickly just request a quote below with the details of the item you want to cover and we'll get back to you as soon as we can.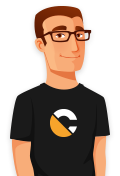 Interested in Water Protection Covers?
Contact us today for a quote.
Talk to David Today: +44 (0)28 7964 2638
Lines open:
Monday to Friday 8am – 5pm