Cunningham produce clever protective covers for a wide range of hot work procedures. From welding blankets for plumbers to joining pipes in confined spaces, to truly bespoke high temperature protection for welding and grinding on high value assets in the oil, gas & offshore industries. We can provide the exact solution from our range of specialised materials.
Aluminium pigment coat E glass cloth
Flame retardant aluminium pigmented PU which, degrades on exposure to temperatures above 90ºC leaving behind a coating of fine aluminium particles that increase the fabrics resistance to direct heat and increases reflection of radiant heat. Base fabric can withstand continuous temperature of up to 550ºC unstressed. Ideal for manufacture of smoke and fire curtain and barriers for smoke and fire control, high heat insulation jackets, lagging ducts and exhaust blankets. Available with 1 hour+ fire rating.
Neoprene rubber-coated glass cloth
Coated both sides with neoprene rubber, to provide unparalleled resistance to abrasion, increase flexibility and weather resistance. Neoprene coating is resistance to most chemicals and oils. Ideal of spark and welding splatter protection on high traffic flooring and in outdoor conditions.
Vermiculite treated glass cloth
Woven glass cloth with vermiculite mineral treatment, which melts at high temperature to form an additional layer of protection to the cloth's good abrasion resistance and insulation properties with high strength compared to other material of similar temperature ranges. Ideal for high temperature applications including anti splash curtains for molten metals, welding spark curtain, heavy duty welding blankets and hot debris collection.
Welding screens to protect from sparks and splatter.
Fire blankets to prevent sparks falling through cracks and other openings and starting fires in other locations.
Ducting covers to prevent sparks being carried to distant combustibles.
Heat protection for pipes etc in contact with walls, partitions and other potential combustibles.
Fire rated partitions for long term, segregation of hot work.
Get a quotation for your cover
Call us now on +44 (0)28 7964 2638 and talk to our skilled and experienced staff. We'd be delighted to hear from you and will do our best to help.
If you want a price quickly just request a quote below with the details of the item you want to cover and we'll get back to you as soon as we can.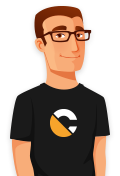 Interested in Hot Work Protection?
Contact us today for a quote.