Gives worker protection in hazardous environments.
Product: Made-to-order safe work units
Size: Made to any size
Material: Constructed from tough, flame-retardant PVC
Shipping: Shipped worldwide
Explosions are probably the worst case scenario for anyone working in the oil and gas industries.
Oil rigs and gas rigs can be dangerous places to work, so it makes sense to do everything possible to minimise the risks. That's exactly what Cunningham is helping some of the major players in the energy industry to do.
When your very reason for being in splendid isolation far out at sea is the proximity of combustible materials, the last thing you want is sparks flying around. Yet offshore rigs are largely metal constructions, making welding and other hot work a necessity.
We supply made-to-order safe work units to protect your staff when they are undertaking those jobs.
These environmental enclosures give you a great deal of control. It is all about containment: sparks cannot get out of the unit and flammable gases cannot get in.
We essentially design a cocoon that is tailored to fit your requirements and your scaffolding structure.
Your unit will be constructed from our tough, flame-retardant PVC, so there's no risk of fire.
You can even choose transparent PVC so that your workers can continue to benefit from natural light and so safety can be monitored by staff outside the unit.
Get a quotation for your cover
Call us now on +44 (0)28 7964 2638 and talk to our skilled and experienced staff. We'd be delighted to hear from you and will do our best to help.
If you want a price quickly just request a quote below with the details of the item you want to cover and we'll get back to you as soon as we can.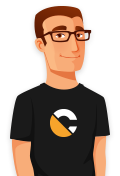 Interested in Protection Enclosures?
Contact us today for a quote.
Talk to Stephen Today: +44 (0)28 7964 2638
Lines open:
Monday to Friday 8am – 5pm