Insulated Frost Protection Covers
Creating clever frost protective covers from Antarctica to the North Atlantic.
At Cunningham Covers, we understand that sub-zero temperatures and extreme cold weather can damage your valuable goods. Our bespoke frost protection covers can be manufactured to your specific needs, with one, two or three layers depending on the level of frost protection you require. We manufacture all our products made to order meaning you can request a solution in any shape, size, colour and for almost any use. Throughout the process, we can advise you on the most suitable materials for your project.
Cunningham Covers Frost Protection Tarpaulin Solutions
A range of materials to give you the level of frost protection you need
Optional breathable material
Rip Proof
Heavy duty to protect your goods from abrasions
Individually manufactured to your requirements
Made to any shape and size
Shipped worldwide
Heavy Duty Frost Protection Tarpaulins
Frost protection tarpaulins combine natural cotton and man-made polyester for improved strength and resistance. This means our heavy-duty frost protection tarpaulins can withstand rough handling, abrasion and tearing. Designed for the most extreme scenarios and environments, a Cunningham frost protection tarpaulin uses one of the strongest industrial textile materials available. This is important if your goods are being shipped around the world, through cold conditions to their destination.
Made to Measure Frost Protection Covers
Avoid system downtime from frozen pipes by insulating your pipe network with made-to-measure frost protection covers. We can manufacture frost protection covers in any shape or size. Our bespoke frost protection covers are designed, cut and welded to your exact requirements in our UK factory. Everything we do is one of a kind, made to the highest international standards and put through rigorous testing. A Cunningham Covers, a frost protection tarpaulin is made to last.
Bespoke Frost Protection Cover Specialists
For over 50 years we have been manufacturing bespoke frost protection covers in the UK and shipping them right across the world. As an ISO registered company you can trust that our products are reliable and of great quality. We have manufactured bespoke frost protection covers for the oil and gas, transport, marine and aviation industries.
Over 50 years of experience
We use quality materials to create all frost protection tarpaulins
All our frost protection covers are made to measure
Tarpaulins made to protect in sub-zero temperatures
Get a quotation for your cover
Call us now on +44 (0)28 7964 2638 and talk to our skilled and experienced staff. 
If you want a price, just request a quote below with the details of the item you want to cover and we'll get back to you as soon as we can.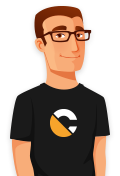 Interested in Frost Protection?
Contact us today for a quote.
Talk to David Today: +44 (0)28 7964 2638
Lines open:
Monday to Friday 8am – 5pm