Providing UV Protection for High Value Cables, Pipes and Hoses
Designed for the most extreme scenarios and environments, a Cunningham waterproof tarpaulin uses one of the strongest industrial textile materials available.
Made with a combination of natural cotton and man-made polyester gives it improved strength and resistance to rough handling, abrasion and ripping, while at the same time being waterproof and retaining the breathability of 100% cotton canvas.
Benefits of UV protective industrial covers
Designed and made by experts with over 50 years of experience, Cunningham UV protective covers provide a trusted solution that will achieve fast and efficient results for your business. Our made-to-measure pipe, cable and hose covers, and heavy-duty tarpaulins guarantee the best possible protection for our customers, whatever the industry.
Benefits include:
Fully waterproof and UV resistant
Breathable material
Resistant to rough handling and abrasion
Rip proof
Individually made to fit your requirements
Made to any size
Shipped worldwide
A Bespoke Service
Whatever your specifications, we can manufacture your UV protective covers to ensure they meet any demands and provide consistent, year-round protection.
We can produce bespoke pipe covers and cable covers, as well long-lasting protection for a variety of vehicles including trucks, quads, RVs, boats, military vehicles, industrial robots and air cargo transport solutions. We pride ourselves on accommodating all and any client requests.
We can manufacture your UV protective industrial cover to include the following:
Preferred sizing – Our covers are designed, cut and reinforced to ensure the best sizing, fit and durability
Specially designed and coated PVC – our specially designed and coated PVC will outlast alternatives and prevent water build up
Reinforcement at both ends
Special surface finish
Ultraviolet light stabilizers to protect against UV degradation
Tarpaulins made to give year round protection
Get a quotation for your cover
Call us now on +44 (0)28 7964 2638 and talk to our skilled and experienced staff.
If you want a price, just request a quote below with the details of the item you want to cover and we'll get back to you as soon as we can.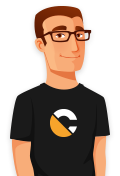 Interested in UV protective industrial covers?
Contact us today for a quote.
Talk to David Today: +44 (0)28 7964 2638
Lines open:
Monday to Friday 8am – 5pm