With over 50 years of experience creating durable and effective industrial covers for a variety of industries, we can create bespoke corrosion protective covers to ensure your assets are safeguarded. Our protective covers are durable, waterproof, breathable, lightweight and easy to handle. Ensure your expensive industrial systems and components are well maintained with a top-quality Cunningham corrosion protective cover.
Cunningham Corrosion Protection Covers
Working closely with a range of industries, we understand the challenges that arise from corrosion and have developed high quality covering solutions to protect against this. We treat each project individually and have already developed a wide range of bespoke corrosion protective covers for a range of uses including:
Wind turbine protective covers
High value values pumps
Vehicle plant and equipment covers
High value pipes
Valve anti corrosion protection
Custom Made Corrosion Protective Covers
Our custom-made corrosion protective covers combine several materials which provide a high level of protection against the sun's rays, sand, dust, rain, snow, humidity and condensation. They also offer significant protection against corrosion, reducing its impacts on your assets by 85% to 95%. Each corrosion protective cover is designed to fit your product perfectly. Our custom made corrosive protective covers can be manufactured to any size, shape and in a range of materials. We can measure up the cover that you need, manufacture it off site in our UK factory and install on your premises for minimum down time. Talk to our experienced design team who can guide you on the best materials suited to meet your needs.
Heavy Duty Corrosion Protective Covers
To protect against even the harshest environments, our heavy-duty corrosion protection covers use one of the strongest industrial textile materials available. Made with a combination of natural cotton and man-made polyester, our durable corrosion protective covers give your goods additional heavy-duty protection during operation, storage and transport. These covers are rip proof and resistant to rough handling and abrasion – particularly useful if your goods will be shipped during transit or stored in extreme environmental conditions. We can assure you that our heavy-duty corrosion protective covers will stand the test of time.
Durable Corrosion Protective Covers
A Cunningham durable corrosion protective cover will provide defence against corrosion damage, reducing the need for repairs and replacements. Waterproof, yet breathable, our protective canvas can be made with a specially engineered polyurethane coating to allow moisture out through the fabric but not let moisture in. This means your goods will not sweat, rust or spoil. All our covers are made to the highest international standards and rigorously tested by our R&D department to ensure durability. A durable Cunningham corrosion protective cover is made to last.
All our corrosion protective covers are:
Finished with anti-corrosion coating to eliminate condensation
Breathable and UV protected material
Resistant to rough handling and abrasion
Rip proof
Individually made to your requirements
Made to any size
Shipped worldwide
Industrial Corrosion Protective Covers
When operating in extreme conditions, especially at sea, your machinery and goods are even more susceptible to damage from corrosion. Keeping machinery in the best possible condition is important, especially when it is logistically difficult to replace parts in remote and barren locations. We have developed solutions for marine projects and we understand the extent of damage that salt water can have on ships and boats. Using a Cunningham corrosive protective cover reduces the need to paint and restore marine equipment.
In hot and dry environments like the desert and south Mediterranean, dust and dirt are problematic when it comes to maintaining machinery and vehicles. We have already developed several solutions for the defence industry operating in harsh and corrosive environments. With tailor made solutions created to fit closely around vehicle contours, these hard-wearing solutions are easy to fit and remove, with the option to brand if necessary.
Bespoke Corrosion Protective Covers
Our corrosion protective covers are designed, cut and welded to your exact requirements in our UK factory. Everything we do is one of a kind, from the one-off covers we tailor to the customised machinery we use to make them. With a bespoke production method, you can request a corrosion protective tarpaulin cover in any shape, size, colour and for almost any use.
At Cunningham Covers, we have vast experience of developing corrosion protective covers for the manufacturing, construction, transport and oil and gas industries to name but a few. Our experienced design team will work with you to develop a bespoke corrosion protective cover unique to your needs. Each product is manufactured as made to order, so talk to us to discuss your corrosion protection needs today.
Over 50 years of experience
We use high quality materials to create corrosion protective covers
All our corrosion protection covers are made to measure
Gives protection to metal components
Get a quotation for your cover
Call us now on +44 (0)28 7964 2638 and talk to our skilled and experienced staff. We'd be delighted to hear from you!
If you want a price quickly just request a quote below with the details of the item you want to cover and we'll get back to you as soon as we can.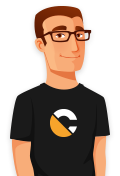 Interested in Corrosion Protective Covers?
Contact us today for a quote.
Talk to David Today: +44 (0)28 7964 2638
Lines open:
Monday to Friday 8am – 5pm