Protection for communication cables stored outside.
Requirement: Give protection in sub-zero temperatures
Size: 10m diameter
Material: Extra strong for lifting and gives protection in sub-zero temperatures
Location: Baltic sea
Work to your timetable, not the weather
Picture the scene: you've got a ship full of workers out in the frozen Baltic Sea in the depths of winter. A more inhospitable working environment you would struggle to find.
It is costing you £8,000-a-day to keep them at sea, laying cables in the icy waters. Except they are not laying cables. Not yet, at least. Instead they are digging through the 3ft of snow that has gathered on the cables since they left port before they can even think about starting work.
£8,000-a-day is a lot of money to spend on digging through snow. And that's without factoring in the effect on the morale of workers already operating in demanding conditions.
That's why the oil company involved contacted us in a hurry. Their next vessel was about to set sail and they did not want to find themselves in the same situation again.
Tailored to fit the ship's cargo
Our team engineered a bespoke set of pipe covers, tailored to fit the ship's cargo and with a lifting attachment built into the design. We raced through the production process to meet the tight deadline and presented them with covers that not only protected their pipes, but could also withstand the weight of being lifted while covered in thick snow.
Now, a crane simply picks up our covers and tips the snow into the Baltic. Our client's staff can get to work immediately. Little wonder then that they followed up with an order for covers for their entire fleet.
Of course, it's not just snow that causes problems at sea. We provide covers to protect from frost, UV, wind and rain to ensure that your pipes and cables are always at working temperature when you need them.
Get a quotation for your cover
Call us now on +44 (0)28 7964 2638 and talk to our skilled and experienced staff. We'd be delighted to hear from you and will do our best to help.
If you want a price quickly just request a quote below with the details of the item you want to cover and we'll get back to you as soon as we can.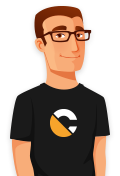 Interested in Sub-Sea Cable and Pipe Covers?
Contact us today for a quote.
Talk to Stephen Today: +44 (0)28 7964 2638
Lines open:
Monday to Friday 8am – 5pm