Top protection tarpaulins for open frame mini-containers that needed to be tailor fitted to avoid snagging.
Requirement: Conform to DNV standards and take load over 1kN
Size: 1.8 x 1.6m
Material: PVC coated polyester
Offshore container covers
Cunningham make tarpaulins for DNV certified offshore containers used in the global oil and gas and renewable energy industries. Tarpaulins for half height containers, open-tops, skips, workshops, drums and baskets are all custom made to fit the requirements of each individual container's dimensions.
Open top container tarpaulin
Our top protection tarps are made in the shape of a lid with a top cover and 4 wrap-over sides, complete with re-enforced welded edges and eyelets. The eyelets are secured with either individual bungee loops or a continuous length of bungee cord to create a perfect waterproof cover for open top cargo containers.
The tarpaulin is easily removed to enable oversized cargo such as timber and scrap metal to be loaded from the top. They can be made to any size – typically 5.9m x 2.35m (19.3 x 7.7ft) up to 12.03m x 2.35m (39.3 x 7.7ft).
Cargo tarpaulin mesh nets
We also make high strength cargo tarpaulin mesh nets for dry containers that typically hold textiles, marble slabs, tile flooring, fabrics, and other items; items such as cords, cables, boxes, barrels, crates, pallets, and bags. All are designed with re-enforced welded edges and fixing points which can be fitted within the container to divide the load or at the entrance to avoid spillage on opening at destination.
Custom made, high strength tarpaulins & nets
Get a quotation for your cover
Call us now on +44 (0)28 7964 2638 and talk to our skilled and experienced staff. We'd be delighted to hear from you and will do our best to help.
If you want a price quickly just request a quote below with the details of the item you want to cover and we'll get back to you as soon as we can.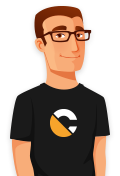 Interested in Offshore container tarpaulins?
Contact us today for a quote.
Talk to Stephen Today: +44 (0)28 7964 2638
Lines open:
Monday to Friday 8am – 5pm