Cunningham Covers Safezone Hot Work Habitat
Our Safezone Hot Work Habitat from Cunningham Covers stands as a pioneering solution for conducting secure hot work activities, ensuring safety is at the forefront of every operation.
Safety remains paramount, especially when dealing with hot work tasks. Cunningham Covers is dedicated to minimising the risks associated with such activities, and we're well established in key regions like the UAE, Australia, Nigeria, Kazakhstan, Holland, and Trinidad & Tobago.
Our Pressurised Habitat Material is meticulously engineered from top-tier fire-resistant material, making it exceptionally durable. Certified and tested up to 1000oC (1832.0 F), our panels stand strong against the extreme heat of molten metal and slag. We offer a comprehensive service range encompassing sales, rental, training, service, and equipment re-certification.
The Cunningham Safezone hot work habitat, tailored for regions like the UAE, Australia, Nigeria, Kazakhstan, Holland, and Trinidad & Tobago, serves as a portable, reusable, and pressurised system prioritising employee safety. This habitat system is designed to support welding, grinding, and torching in environments like the oil & gas industry, and where flammable or toxic gases are present.
Our uniquely designed panels ensure absolute pressure containment within the habitat system, a feature distinguishing us from others. Unlike systems using fibreglass, our weatherproof design ensures endurance in the harshest North Sea conditions and the intense heat of regions like the Middle East.

Benefits of a Cunningham Covers Safezone
Find out more about Safezone
Talk to our technical team right now?
Why choose a Cunningham Safezone for your company?
A Cunningham Safezone enclosure allows hot work to be carried out in a clean, safe and hazard-free manner, which alleviates the expense and hassle of shutting down your operations. We are able to offer the complete service from cradle to grave from sales to rental, training, service and re certification of equipment.
Using only the highest quality, durable materials, the pressurised system includes flame retardant panels that will protect your workforce from the risk of fire. The Safezone enclosure also has a built-in gas detection system that prompts an automatic shut down if hydrocarbons are present.
The hot work habitat system is a modular solution, making it is easy to transport when necessary. We can build around any obstacle including seal pipes, valves and beams to ensure your enclosure is the perfect fit for your area. Our Safezone enclosures are smaller and lighter than any other system on the market, allowing them to be easily shipped worldwide.
At Cunningham Covers, we have over 50 years of experience in creating bespoke industrial covers for a variety of industries. We offer a tailored experience for each of our customers, ensuring we can support you from the initial enquiry stage right through to set up.
Safezone - Fully ATEX Certified
Cunningham's Safezone was awarded ATEX certification in 2015, making it fully certified for use as a hot work-controlled enclosure. The Safezone is suitable for zone 1 and zone 2 hazardous areas both offshore and onshore.
Cunningham Covers exclusively manufactures and makes the equipment in our purpose built factory to IEC60079-13 – Which is the legal standard required for Pressurised Habitats to be operated in Zone 1 & Zone 2 Areas. Our system is designed and developed to II 2 G Ex px IIB T4 Gb
Our Safezone hot work covers can be made to suit your specific industry needs. Safety is paramount to your business and a Safezone enables you to carry out repair and maintenance rapidly and safely. We can provide either 110v or 440v (50hz and 60hz) versions of our system and can accommodate all the way up to 600v. Our system is rated up to 50oC ambient temperature being one of the only systems certified and tested to this temperature rating.
An ATEX and IECEX certified SafeZone can be built around any obstacles and configured to any shape or size with the smallest footprint of all the systems available on the market today. We can ensure that we can get into the most tight and congested areas.
Get a quotation for your Cunningham Safezone
Call us now on +44 (0)28 7964 2638 and talk to our skilled and experienced staff. We'd be delighted to hear from you and will do our best to help. If you want a price quickly just request a quote below with the details of the item you want to cover and we'll get back to you.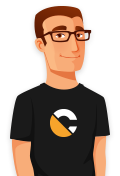 Interested in Safezone Hot Work Habitat?
Contact us today for a quote.
Talk to David Today: +44 (0)28 7964 2638
Lines open:
Monday to Friday 8am – 5pm