Covers for umbilical reels that were temporarily stored on works compound.
Requirement: Provide protection from UV damage
Size: 30 ft diameter
Material: Heavy duty breathable tarpaulin
Protect your assets until you need them
Most businesses put things aside for a rainy day. At Cunningham, we understand that in the oil and gas sector it is about setting things aside for a sunny day: stockpiling assets so that when the time comes to get to work on a particular job or in a specific location, everything is ready to roll. And quickly.
When you've got hundreds of thousands of pounds worth of cables or pipes sitting on docks or near exploration sites around the globe, it's important to protect them… That's where we can help.
It doesn't matter whether you're storing assets in the blazing heat of Africa or a chilly North Sea port, we can provide reel covers that protect them from the elements.
Whether it is UV rays, frost, rain, wind or sand that is putting your cables at risk, we can help to keep the weather at bay. We carry a huge selection of hardwearing industrial textiles, which means we can usually start work at short notice and meet even the most pressing deadlines.
So, when a client tells us that they are shipping 50 reels of piping to an exploration site more than 4,000 miles away, we get to work straightaway. They can trust us to provide 50 covers that withstand the rain and wind out at sea but can also protect the 30ft reels during six months of outdoor storage in intense heat.
Get a quotation for your cover
Call us now on +44 (0)28 7964 2638 and talk to our skilled and experienced staff. We'd be delighted to hear from you!
If you want a price quickly just request a quote below with the details of the item you want to cover and we'll get back to you as soon as we can.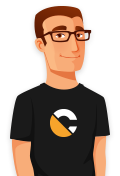 Interested in Pipe and Cable Reel Covers?
Contact us today for a quote.
Talk to Stephen Today: +44 (0)28 7964 2638
Lines open:
Monday to Friday 8am – 5pm